New Delhi, 27 May 19
Culture is an integral part of any country to which language is its backbone. This is no surprise but Indians speaking Hindi may get amazed to hear these two ambassadors replying them back in Hindi.
The German and Polish ambassadors to India have succeeded to win the heart of the people of their designated country. Both of them have been practising the Indian tongue for a long time.  While the German ambassador Walter J. Lindner is a passionate musician, the Polish ambassador Adam Burakowski was a Political Science professor before joining the diplomat office.
On 21st May, Lindner presented his credentials to the President of India with Hindi words, depicting his love and respect for the language. Weeks-long practising the language brought joy – making the President of India fascinated. Ambassador Lindner also owns a bright Red Ambassador car over the luxurious German ones.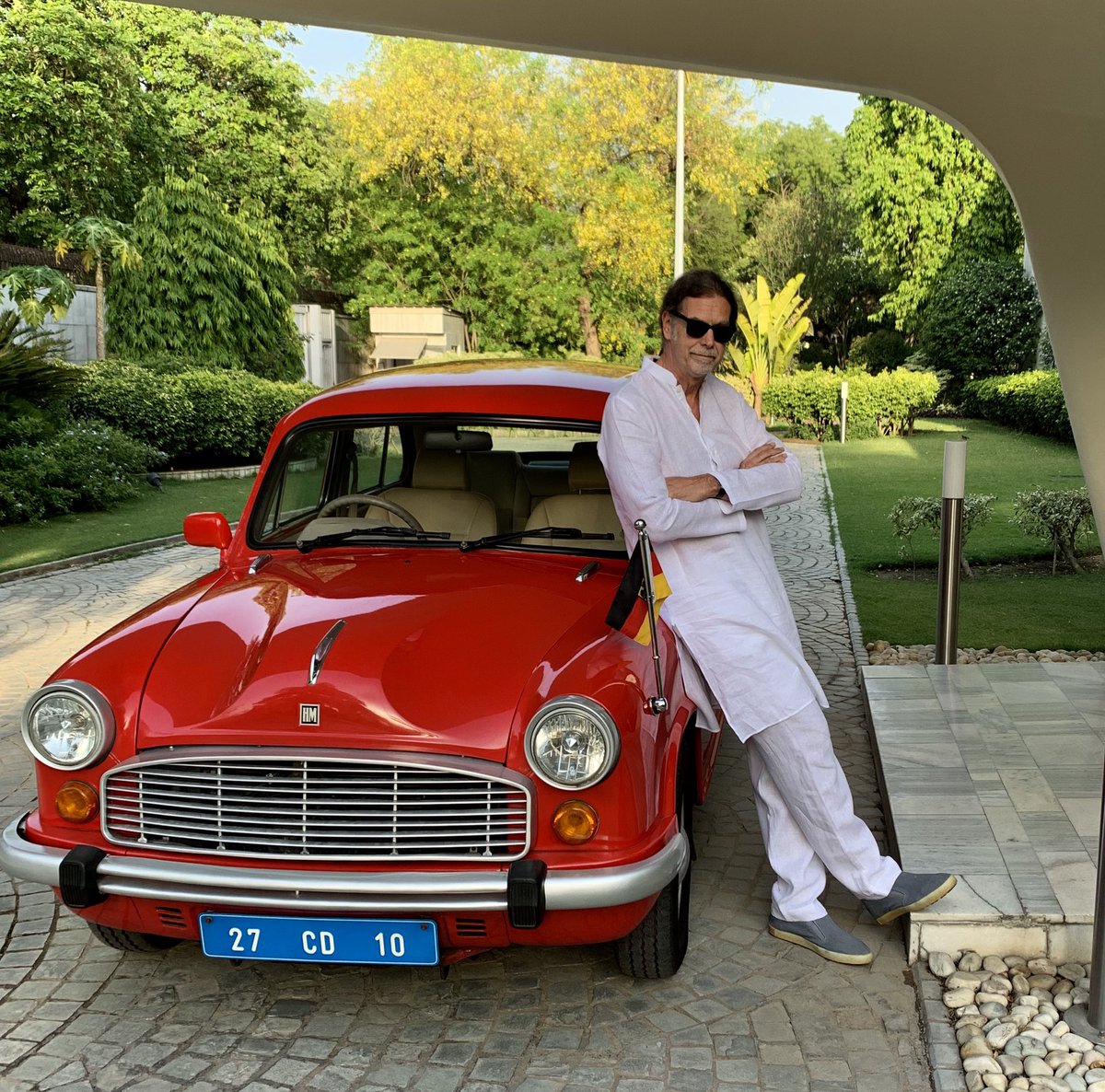 Following the means of his hippier more youthful days, Lindner has been to the painted havelis of Shekhawati, Agra, Rishikesh and Banaras. His association with India started with the Concert for Bangladesh, a famous show to fund-raise for a typhoon that hit Bangladesh. A performer, Lindner has just met numerous Indian artists. He had gone to a show of Shujaat Khan and a qawali execution at the dargah. Throughout the most recent couple of years, every German representative has added a specific flavour to the strategic scene in Delhi. Music is by all accounts a topic that ties them all.
The Polish Ambassador's living arrangement on Tilak Marg is the same place where Dr BR Ambedkar lived, with his better half Savita, as India's first law serve. India culture, literature, Bollywood and specially biryanis are favourites of the Polish envoy to India Adam Burakowski, not the least but his favourite actor is Indian legend, Amitabh Bachchan.
In Poland, Adam was an educator in political theory with a specialization in India who composed a book on Indian history. What's more, not simply Hindi, the envoy has aced Urdu too. He harbours great love for Urdu Shayari and writing, to such an extent, that he has interpreted books authored by Saadat Hasan Manto into Polish. He has been practising Hindi from a long time now and can easily understand and reply in the language.
Both the ambassadors are dedicated to strengthening Indian's bond with their respective countries. The admirers of the Indian culture are mixed with the Indian people and believes in blending the cultures. The ambassadors are well versed with India & its magnificent history and know the places to bolster bilateral ties.
News Desk, Diplomacytoday.in