New Delhi, 23 March 2019
The 78-years-old Nursultan Nazarbayev resigned from his chair as the Head of the State this Tuesday which he announced in his live television address to the people. He was in power since 1990, became president after independence.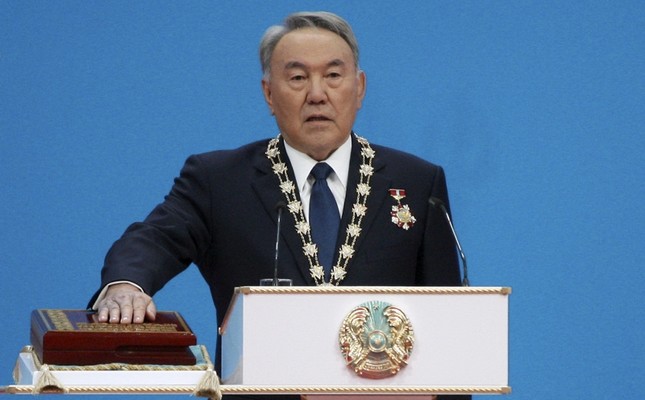 On 19th March, Mr Nazarbayev stepped down from his President's role, however, the Ambassador of Kazakhstan to India Bulat Sarsenbayev told Diplomacy Today, "The President has resigned from his chair as the Head of the state but retained three important posts: the Chairman of the Security Council; Head of the Assembly of the People of Kazakhstan; Member of the Constitutional Council. In addition, he remains as the Chairman of the ruling "Nur Otan" party". The ambassador also added, "Kazakhstan firmly committed to its international obligations, the foreign policy of Astana remains unchanged".
The powers of the president for the outstanding term, till 2020, has been transferred to Chairman of the Senate of the Parliament of Kazakhstan (upper house), Kassym-Zhomart Tokayev on Wednesday, according to the Constitution of Kazakhstan. The handing over of presidential powers took place at a joint meeting of the Chambers of the Parliament of Kazakhstan.
Mr Nazarbayev jointed the office on 24 April 1990, served the nation for 27 years 95 days. The willful acquiescence of Nursultan Nazarbayev from the administration is historic for Kazakhstan. Throughout the periods of his administration much has been accomplished: the economy of Kazakhstan developed by multiple times, family earnings increased by 9 times, which made it conceivable to decrease the poverty level by 10 times.
Also, the state outskirts are characterized; the strong official premise has been made, the nation's banking and monetary frameworks have been reinforced; embraced national cash; Kazakhstan has turned out to be referred to on the planet as a steady, quiet, tolerant and common state with a quickly developing economy, and furthermore gotten acknowledgement from the global network through its remote approach activities. He has established a strong framework of steadiness and concordance in Kazakhstan's culture.
Mohit Srivastava
Global Desk, Diplomacytoday.in